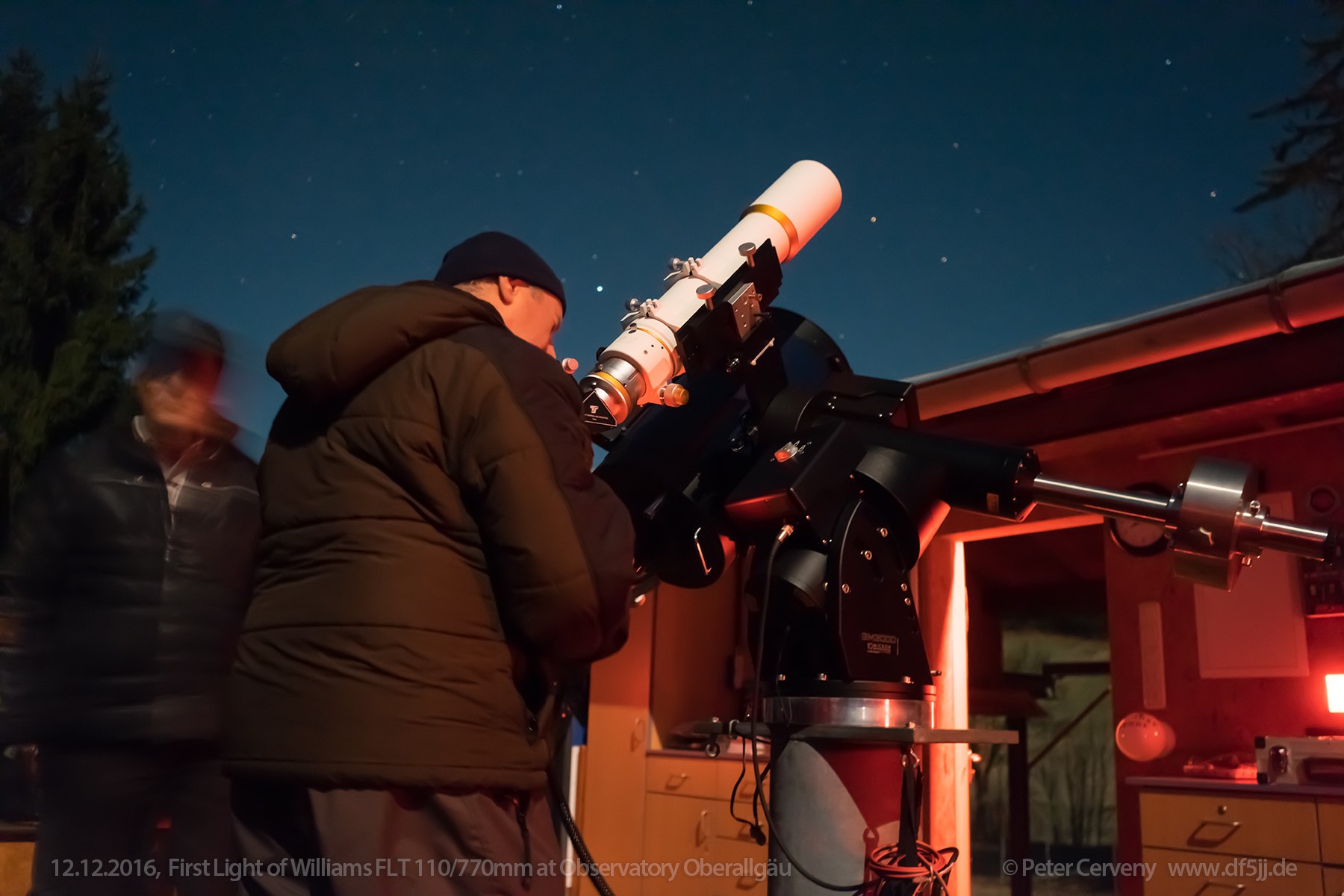 Observatory Oberallgäu - First visual light and alignment of the Williams refractor on the mount (by Peter Oertel).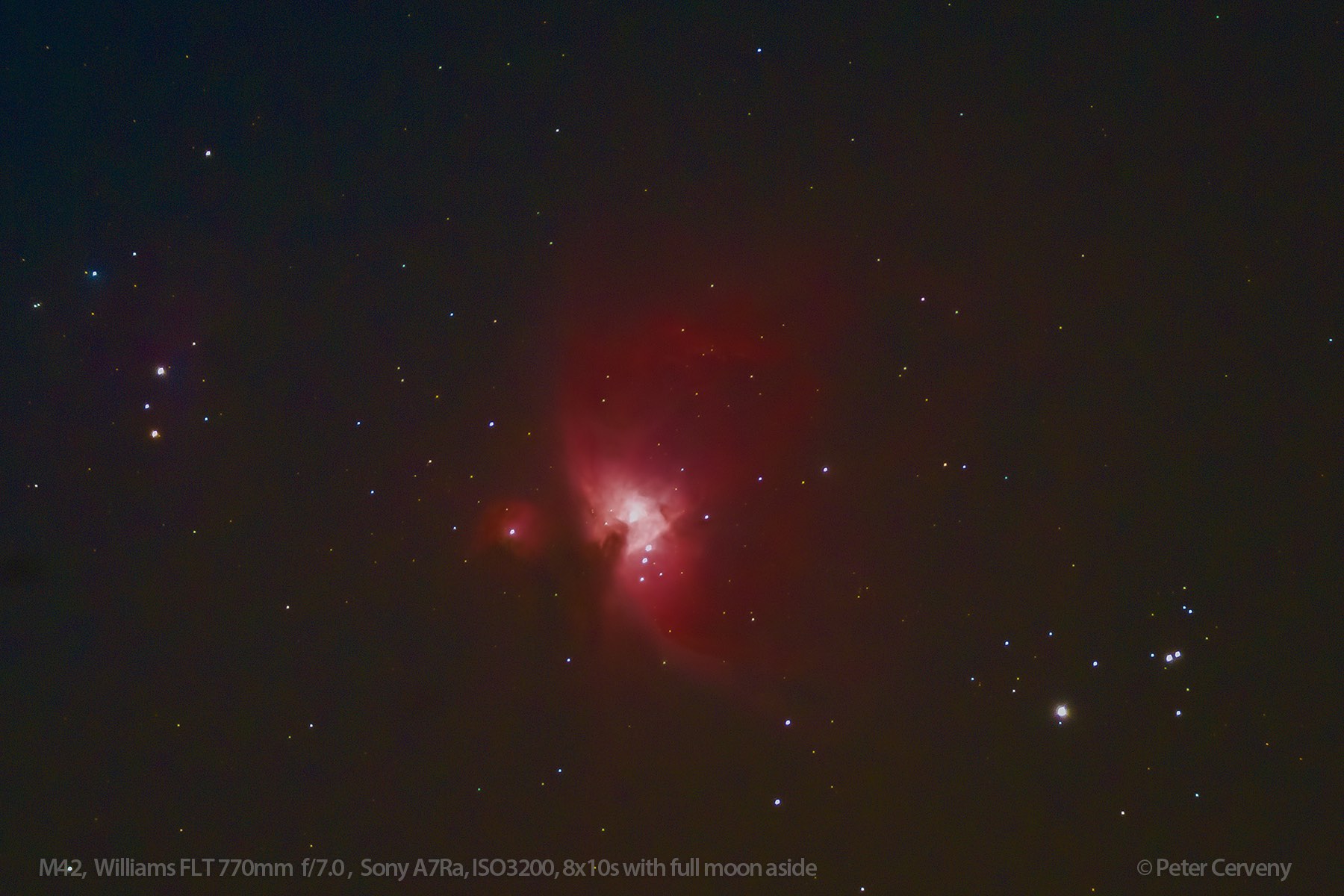 First photographic light of the Williams refractor, no flattener!
Full moon was two hands width aside and produced bright background 17.0mag/sqrsec.
Nevertheless we did a quick shot of 80 seconds.
Object
M42 - Orion Nebula - First Light
Constellation:
Orion
Position:
RA 5h 35,3m DEC −5° 23,5′
Apparent Size:
60 arcmin
Apparent Magnitude:
+4.0
Distance (average)
1350 ± 23 ly
Photo Datas
Date
12.12.2016, 20:06 UTC
Location
Knottenried/Oberallgäu, 1002m ASL
GPS: 47°36'13" N, 10°11'24" E
Sky darkness SQM-L
Object 17.0mag/sqrsec (full moon)
Ground Temp./Air Pressure
-2.0°C / mbar
Thermal sky temp./weather
-62.1°C Zenit
Seeing (Bortle)
Telescope
Williams FLT 110/770mm f/7.0
Camera
Sony A7Ra mod @ T sensor=2.5°C
Expose frames
ISO 3200, RAW 8x10s, 4 darks
Total expose

1 min 20s

Filter
no
Mount
HPS 10Micron GM 3000
Guiding Cam
no
Software
DSS 3.3.4, Photoshop CC
Remarks
Full moon two hand width aside
First light of the Williams refractor, no flattener!
C 2016 Peter Cerveny