PHOTO-GALLERY of EA6ADW (EA6/DF5JJ)
Mallorca Island/Spain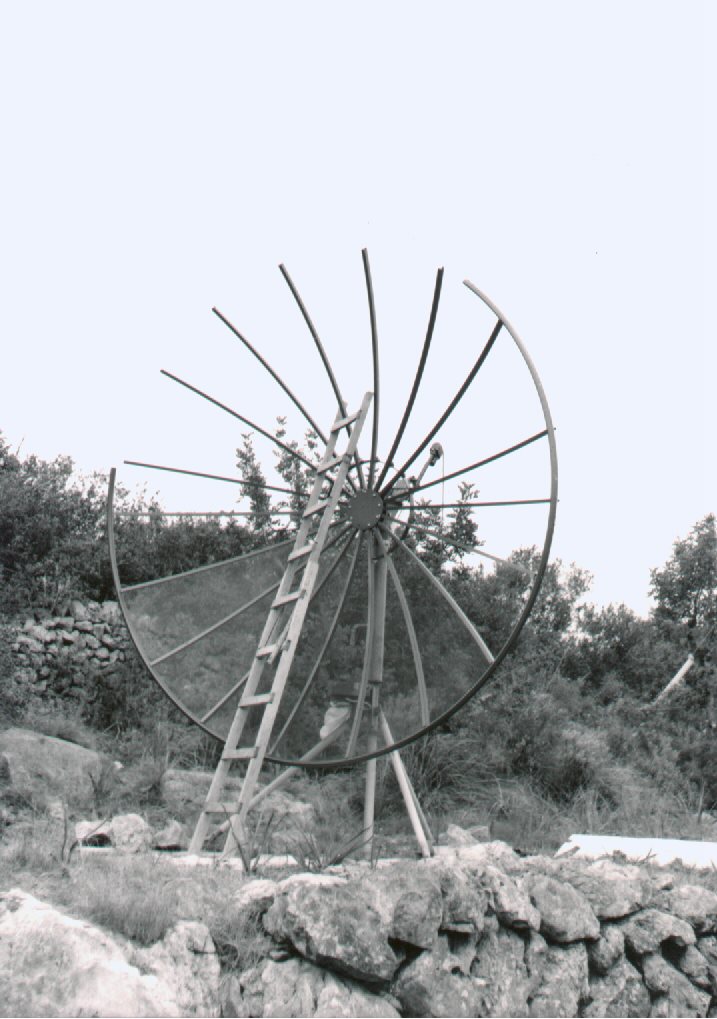 First installation 3.7m-dish in 3/1993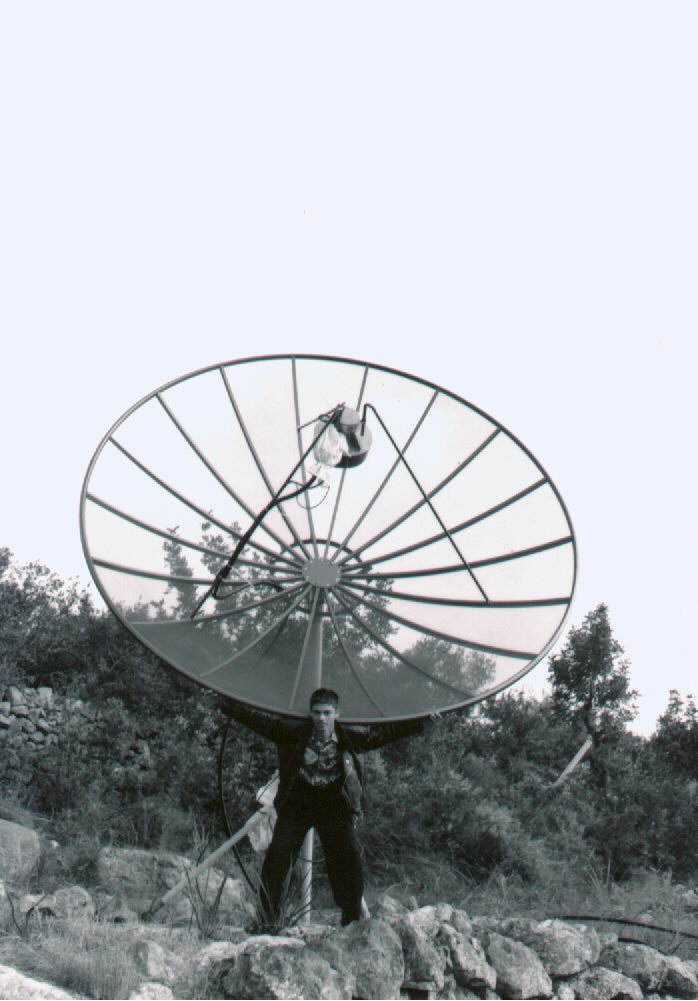 Ready for first 1296MHz-EME from EA6 (Mallorca) on 23.rd april 1993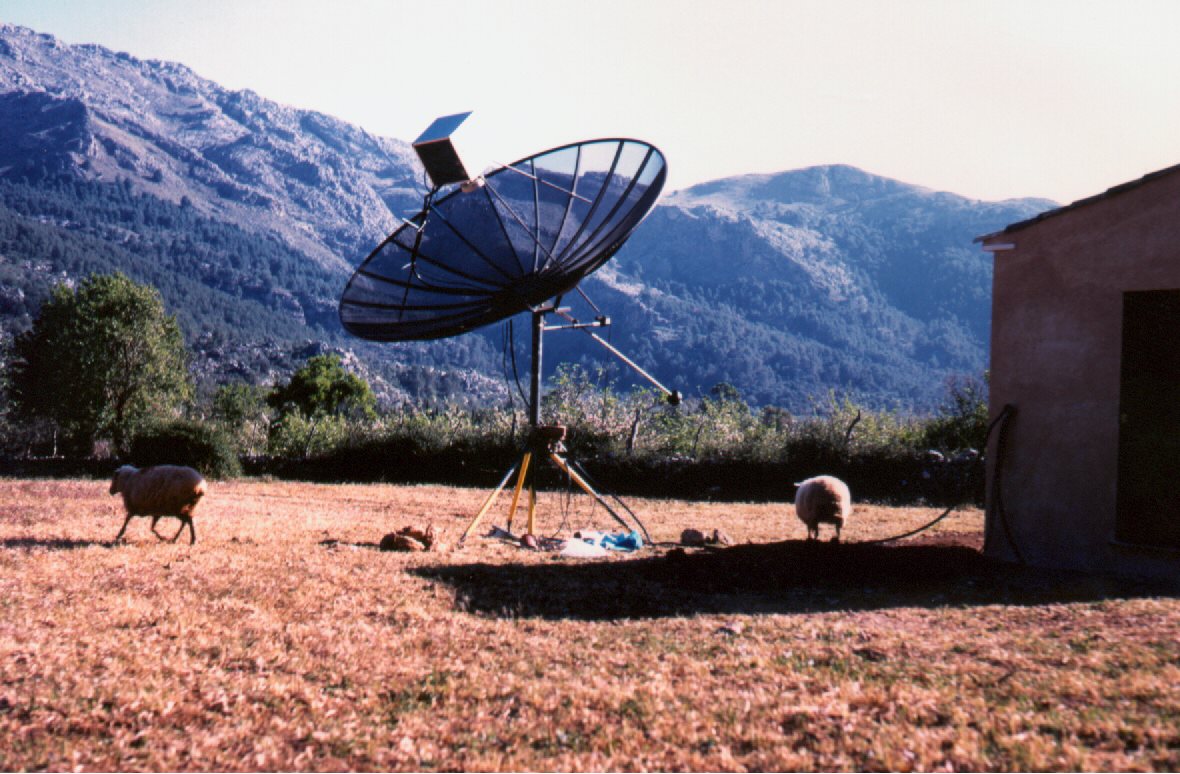 Change location down to the field in April 1995 (1.st 2304MHz-EME). "Sheep do´nt like EME!"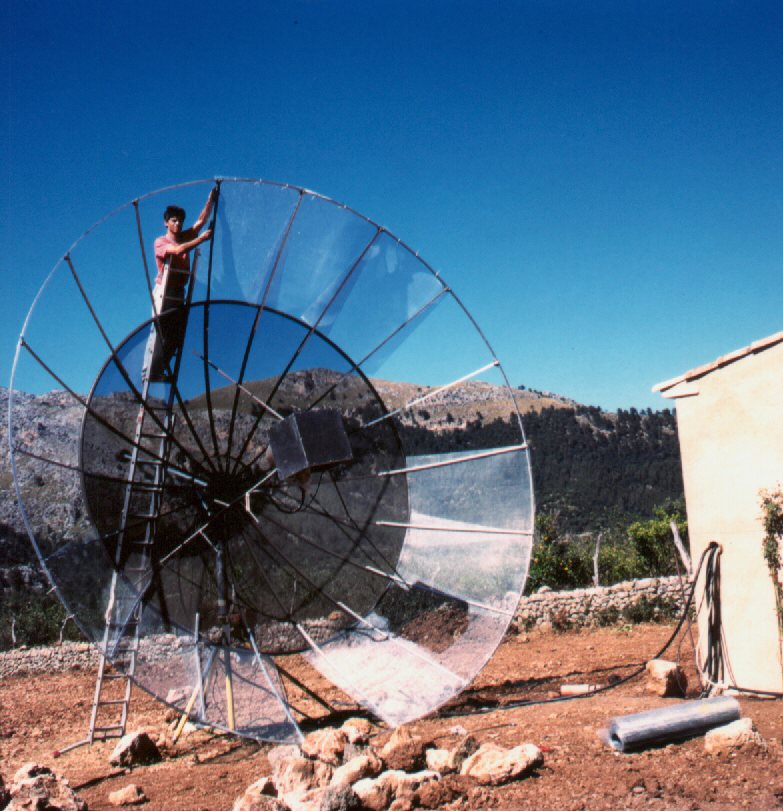 Increasing dish from 3.7m (f/d=0.33) to 5.5m (f/d=0.22) in July 1995 (60°C in sun!)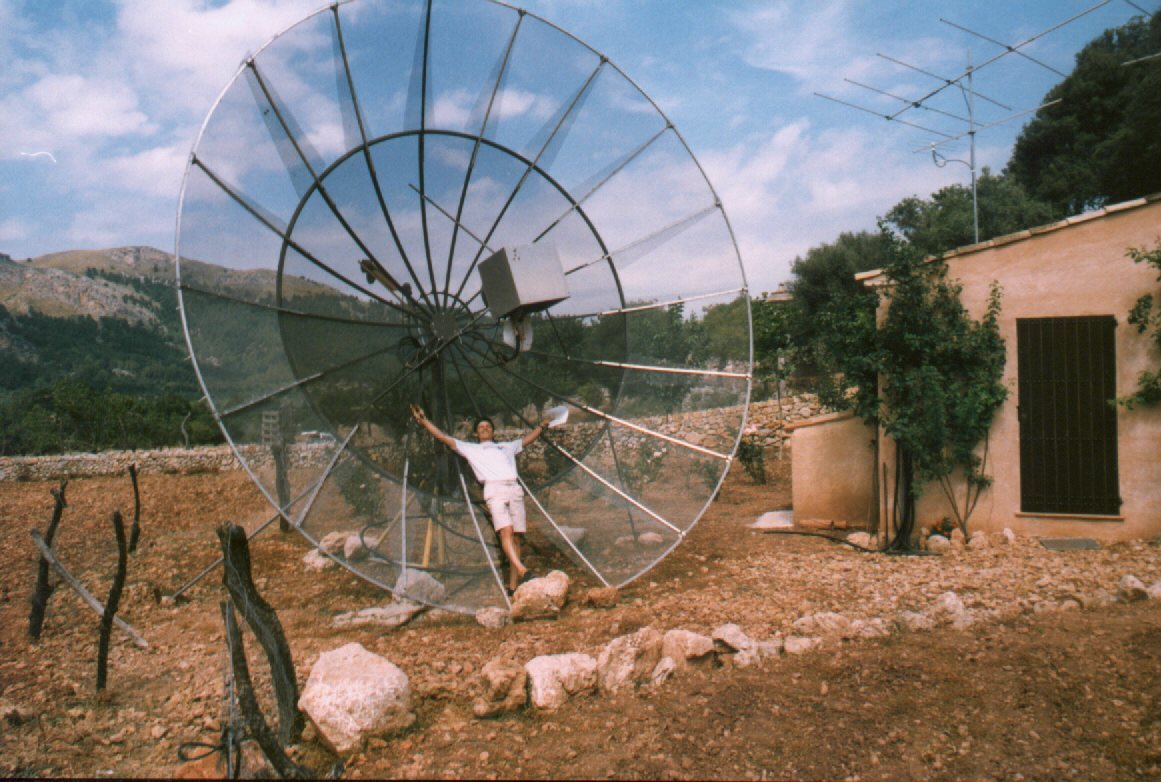 5.5m ready to go, uff!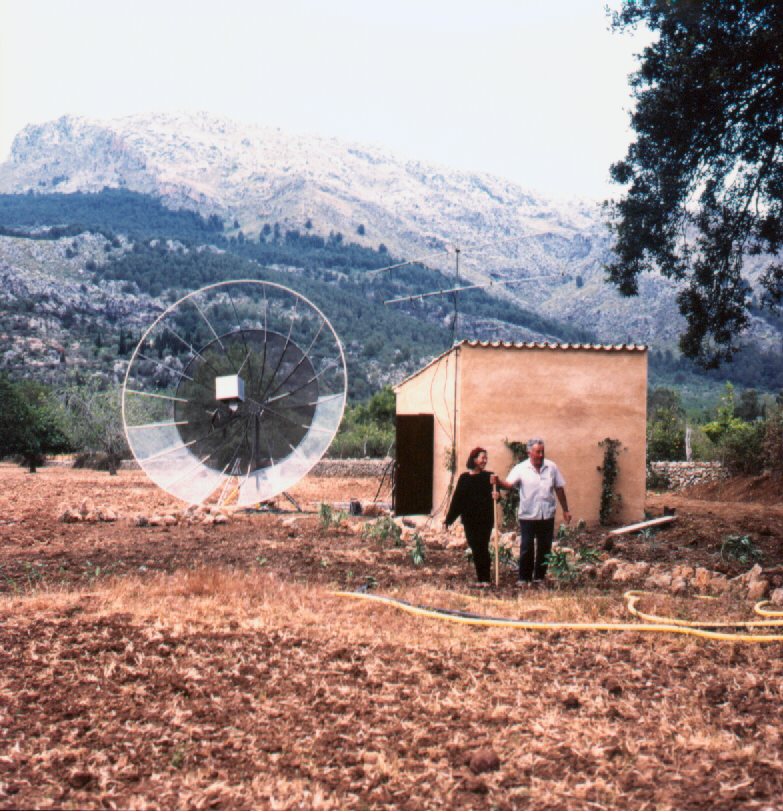 My wife+gardener creating the new garden to cover the techniques!!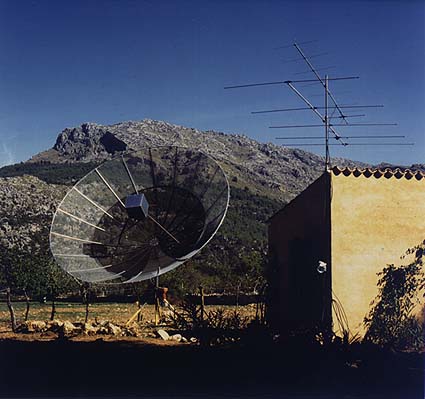 Dish in moon-position, (south) with low declination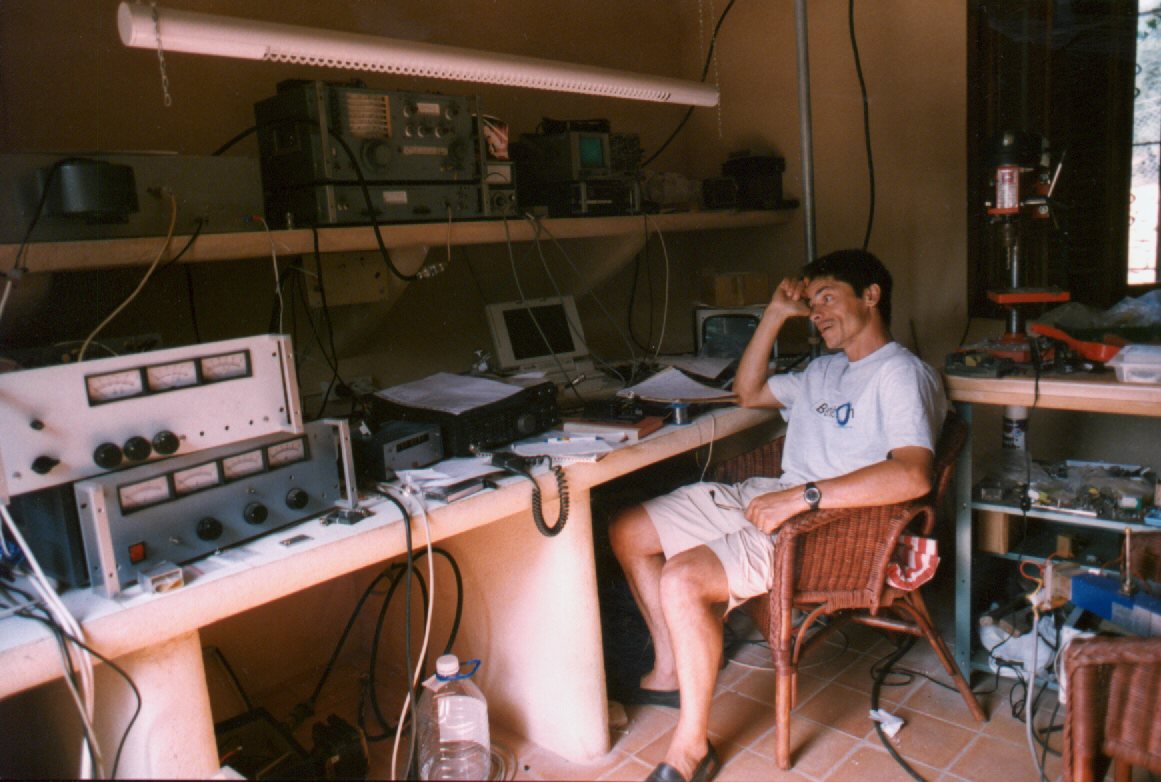 First moon echo tests with "flying wires" and Hi-PWR-Amps
"Ooh, what chaos!"

View to the Bay of Pollenca (from 1000mASL in JM19LU, not available by car).
So EA6ADW/P worked at the left hills at the Cape Formentor, JM19NW.
My EME-QTH is the left valley directly at foot of this camera position (110mASL with 5° to 17° takeoff to the mountains around!
Good for EME moonbounce, bad for Tropo!)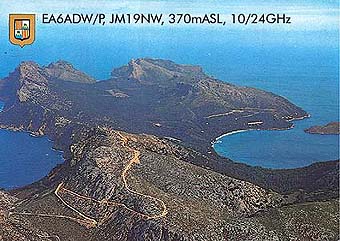 Here I had easy going to top of JM19NW with big view to horizon.
Equipment had been supplied from 12V of the car.